The right Emcee can skyrocket the interaction, excitement & engagement. Let me show you what I mean.

👉 I'll keep your event running on time
👉 I'll make sure speakers receive warm welcomes
👉 I'll have your audience laughing & standing within 3 minutes. Guaranteed. Just peep the pictures behind, to the right & up top. And that was at 8:30am.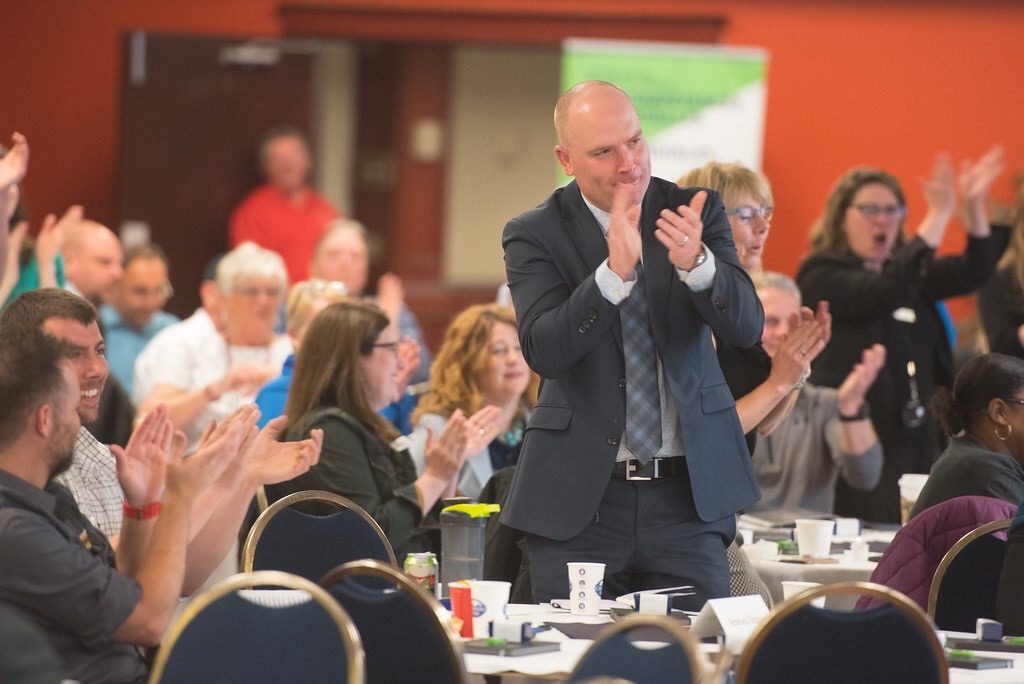 Chris speaks with both a passion and creative flare that you just can't teach. His ability to connect a message to his audience is poetic and powerful. If he isn't at the top of your list for future speaking engagements, you need to re-write that list.
I've had many guest speakers & some are great, some not so great. Chris Gallant however, I would place at the top of the greatness pyramid - no exaggeration. When he leaves, months later the students are still bringing up his name.
Chris really has a way of relating & and making his message not only entertaining and fun, but also meaningful and important.
Chris has what it takes to be an engaging and informative presenter. He is a gifted individual who will leave your audience energized and ready for their next challenge.
Chris has this way about connecting with folks of all ages. Through stories, through his spoken word, he's been able to really interact with our group in a positive way.
Chris brings the right mix of information, fun, humour, games, and he has them hooked from the very first minutes when we meet his two cats. (If you haven't met Chris' cats, be sure to ask him about them).
Not convinced? Check out what people have to say about Chris in this quick vid ➡️