Chris' debut collection weaves personal narrative and self reflection into the broader human experience, exploring the complicated world of dating, family, mental health, heartache, hope, growth, and love.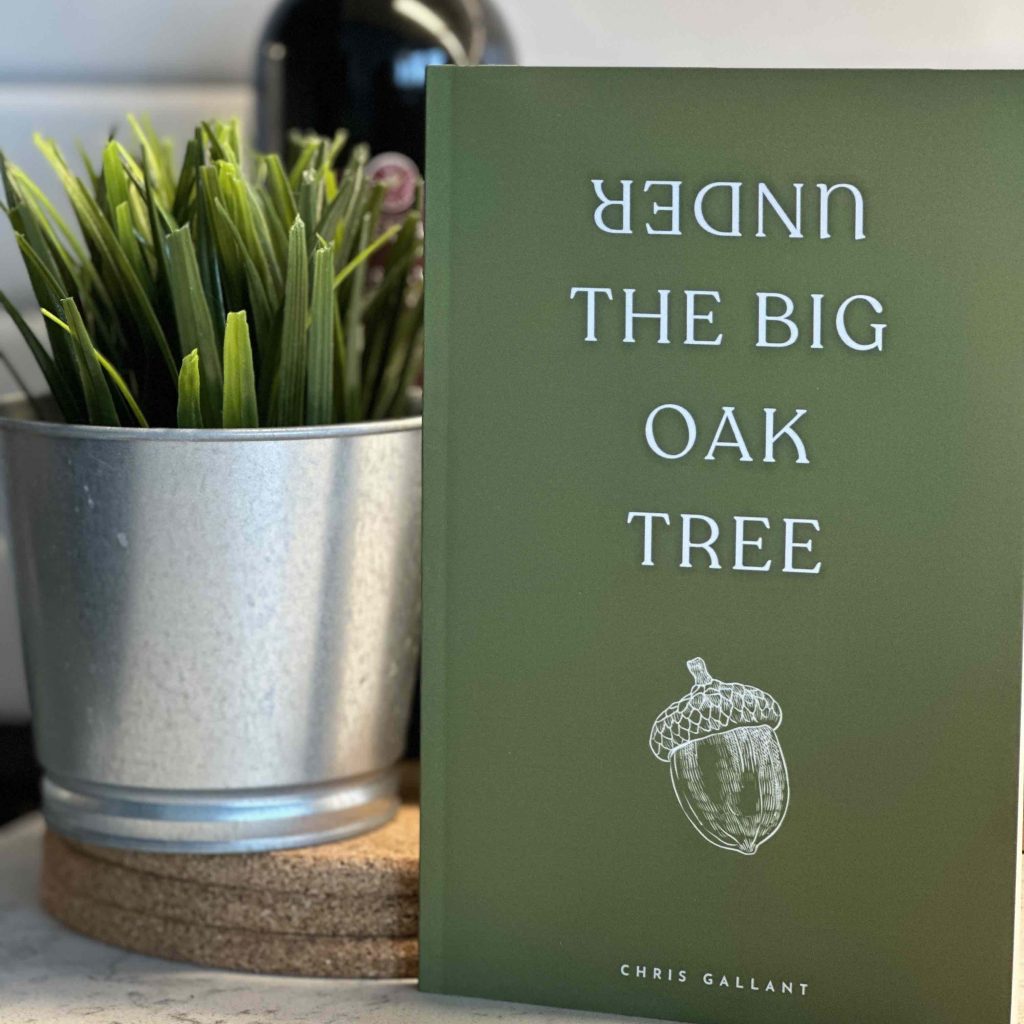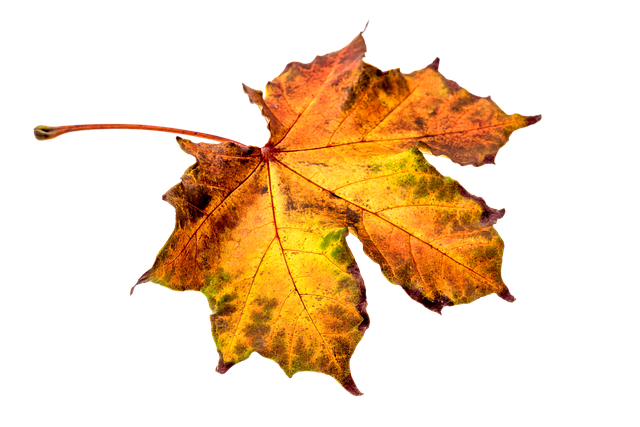 Chris Gallant. Poet & Author.
After a decade writing & performing poetry, Chris officially self-published his debut collection, Under the Big Oak Tree.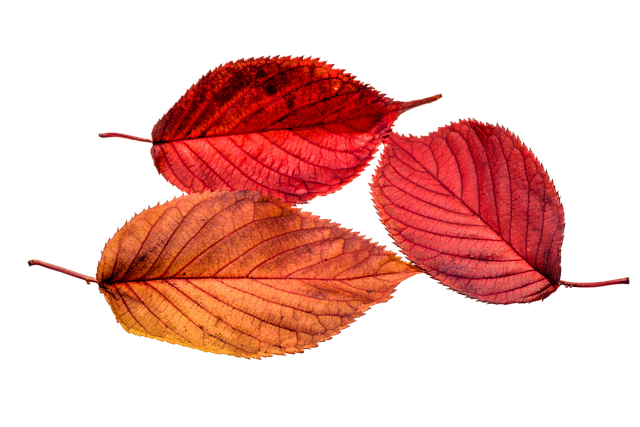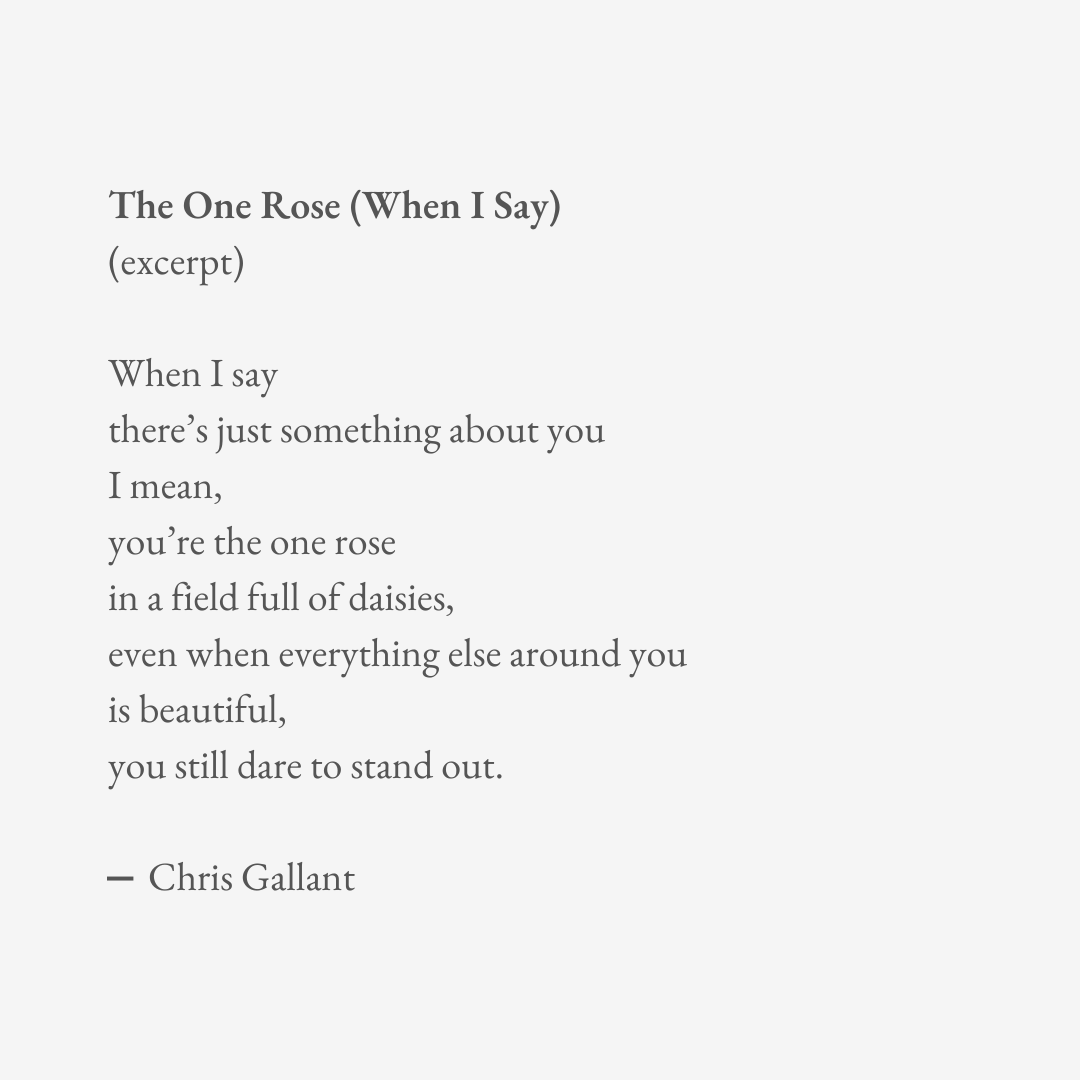 Find the full poem in chapter three of Under the Big Oak Tree
I wrote these lines a few nights into my experience on The Bachelorette.
The idea popped in my head and I ran to my room to scribble them into my journal.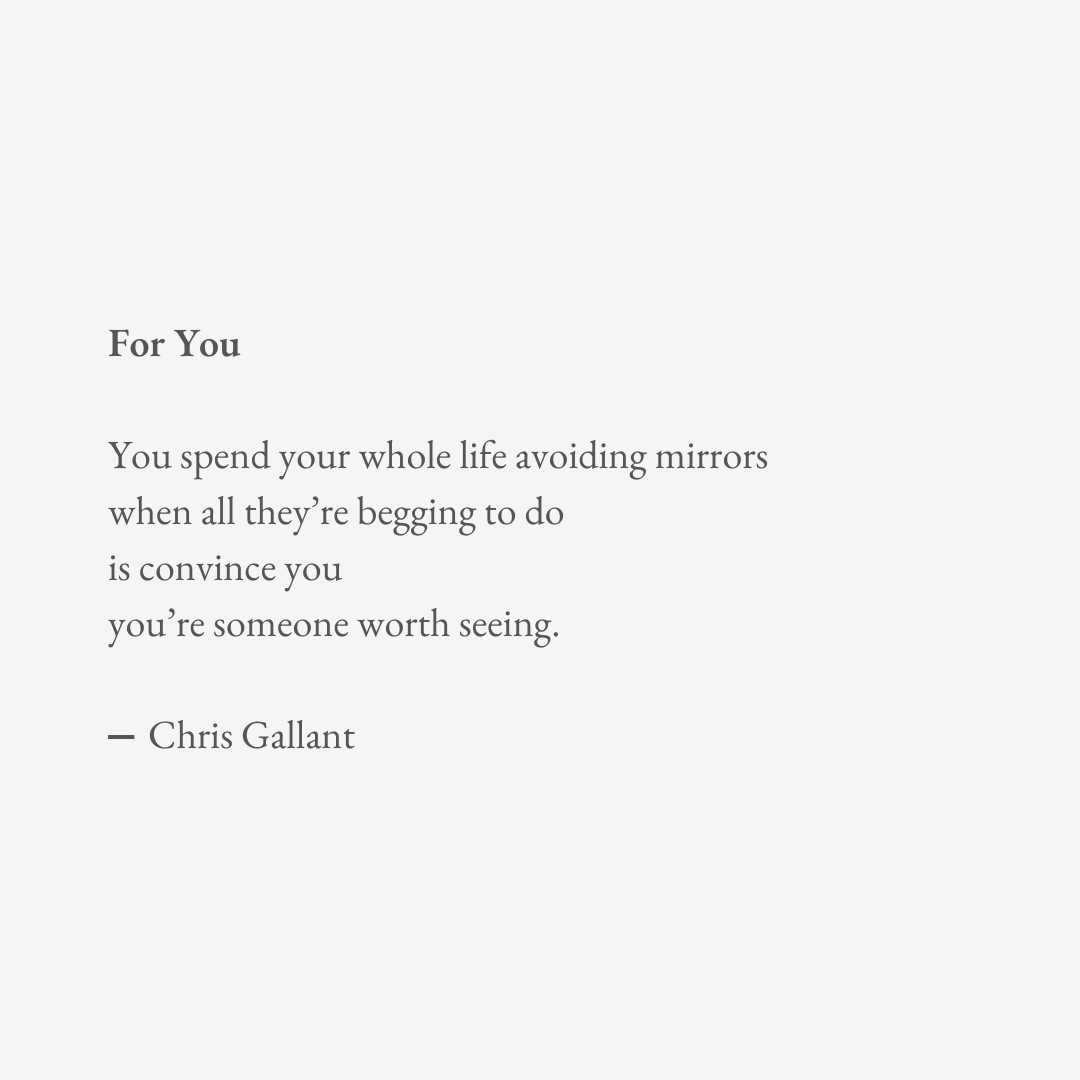 One of my favourite parts of writing poetry is its spontaneity. All this poem took was a walk by a mirror that I'd seen a thousand times before. But for some reason, this time, it gave me this poem, too.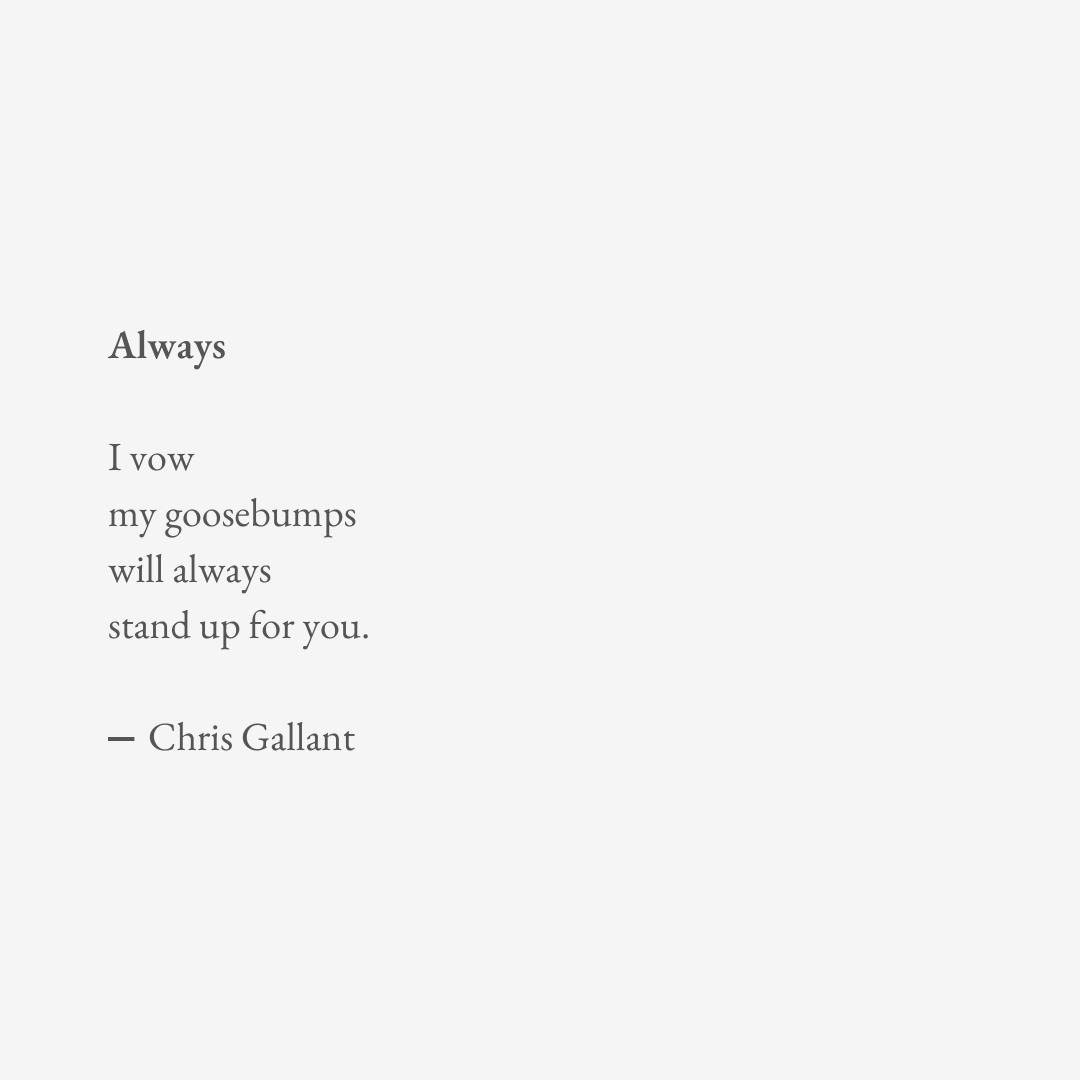 I've only recently started diving into the world of short form poetry, but I'm learning how much beauty you can pack into a few words.
This poem's also an example of remixing content. Originally this line was written as part of The Lighthouse piece I performed at the Canada Games, but I also love its resonance within this context too.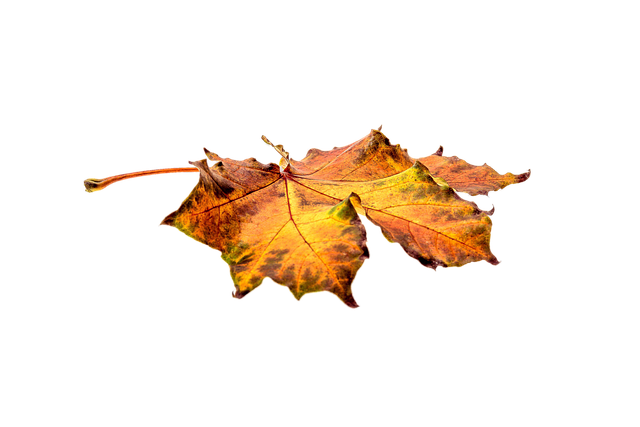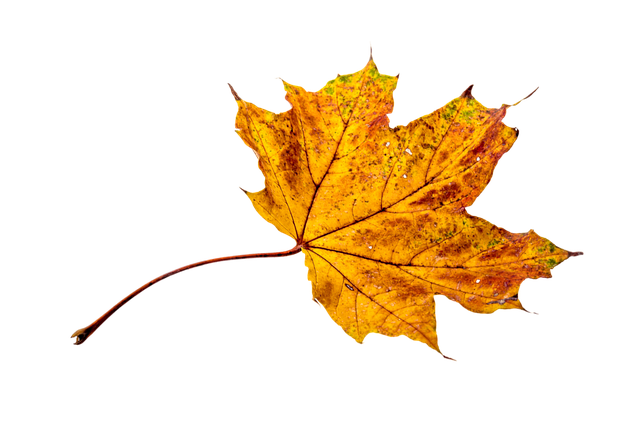 Subscribe to Our Email List
Exclusive poems & first to know about release dates and merchandise drops. 
For bookings, readings, poetry workshops, and all general inquiries, please contact